QUALITY ROOFING SINCE 2011
DFW'S PREMIER ROOFING CONTRACTORS
Texas Direct is a full-service roofing company specializing in residential and commercial construction, roof replacement, roof repair, maintenance, and storm damage restoration.
We have been in the roofing and construction Industry since 2011, offering outstanding support and full restoration capabilities to our customers. We are a trusted solution for homeowners for any and all storm related damages from wind or hail. Texas Direct has solutions for all types of damages for all sizes of buildings.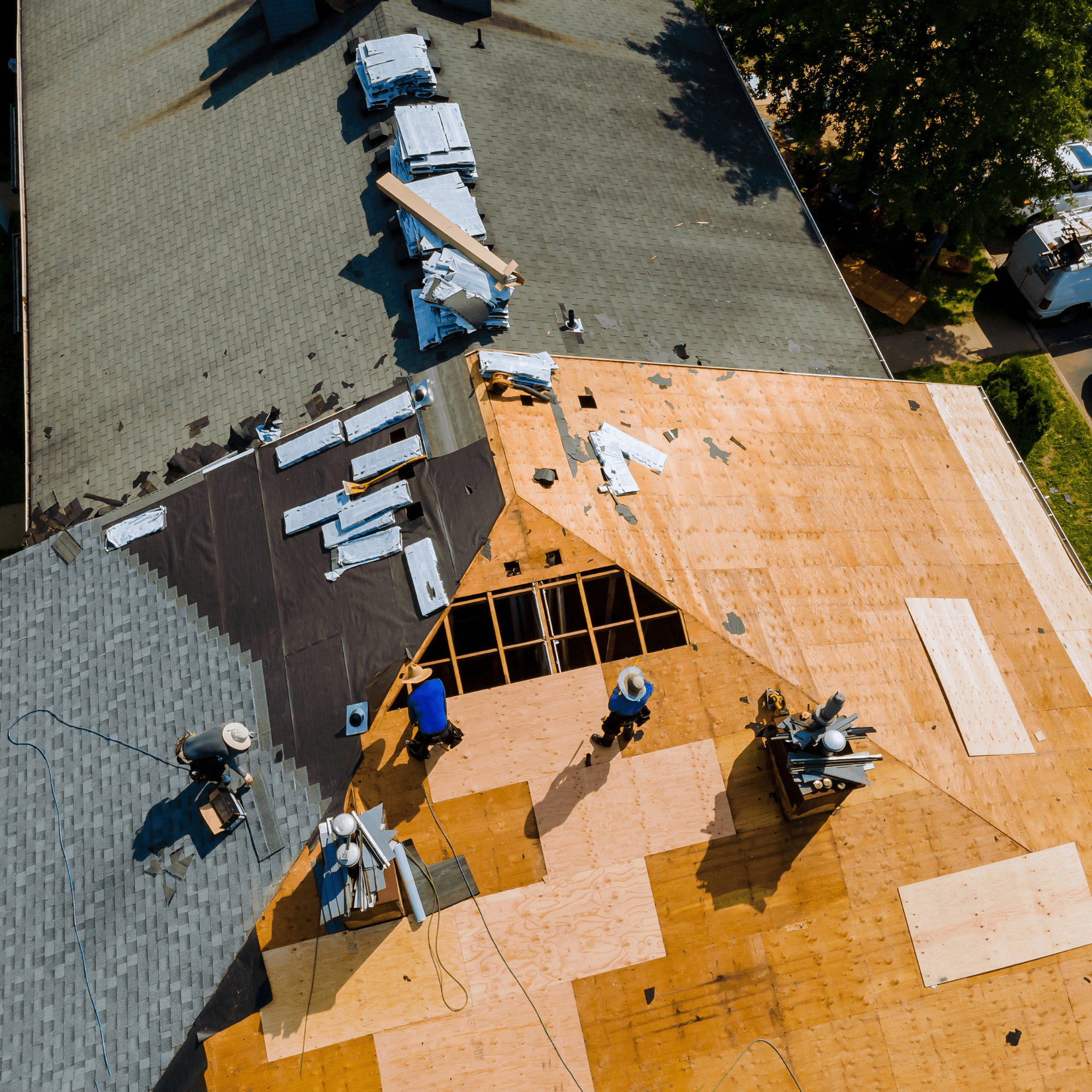 What Our Clients Are Saying
"My husband and I had our roof and gutters replaced by Texas Direct. I usually do not write reviews, but I just had to share the GREAT experience we had with them. We are very picky people when it comes to spending our hard earned money on big ticket items on our home. They did not disappoint!"
Michelle Corey
"The roof turend out beautifully and we were 100% satisfied. We are now looking to Texas Direct to replace our windows and remodel our bathroom. Thank you Justin for making our roofing and for your personal touch to customer service and quality. Great job Texas Direct!"
Larry Y. Seaton
"This company did a wonderful job on my roof, patio covers, and gutters. The project manager Justin Garvey was awesome-always keeping me informed and helping me understand the insurance claims reports. During the project it was discovered that the previous roof we had put on (by a not to be named company) had been installed incorrectly. Not only did they fix the incorrect work but made sure that damage to my siding (by the other company) was made to look like new. I am very impressed with this company and highly recommend them."
Julia Mullins
"We had a new roof installed, new windows installed throughout the house, new ceiling in the garafe and water damage repair and paint in a spare bedroom. Our experience with Texas Direct was excellent customer service, invaluable help through the insurance process, friendly and professional staff and crews, and an impeccable job. We defintely recommend this company and will use them again when an occasion arises."
Pat Reinecker
"I had Texas Direct come out and give me a quote for a new roof for my home, and they were incredibly supportive in every part of the project. It was my first roof replacement, but I didn't know much. I got four offers in all, but these guys were the only ones who explained the project in depth and let me know what to expect. They took the responsibility to go over the specifics with me."
Karen Lange
"The installation went very smoothly. The roof is fantastic, and the management is serious with the customer's satisfaction. They produced quality work and I couldn't be happier! It was a joy to be in such good hands with a great company!"
Shirley Larson
Fort Worth Professional Roofing Services
Experienced and professional, Texas Direct Roofing & Construction offers high-caliber Fort Worth professional roofing services that are going to exceed your expectations. We've built our name and a reputation on this identity, and we bring dedication, integrity and honesty to every single job. We are transparent about our prices, we use loyal and hard-working crews, we always hit our deadlines and we continuously put our customers first. If those are the type of professional roofing services in Fort Worth TX that you're looking for, give us a call today.
Another advantage of choosing Texas Direct Roofing & Construction for Fort Worth professional roofing services is that we do a variety of roofing jobs. You may be looking for professional roofing services in Fort Worth TX because you need repairs to be made to an existing roof that was damaged in a storm or that has worn out with time. You may be having a roof replaced because it has reached its age limit or because you want to switch to a different roofing material. With the variety of Fort Worth professional roofing services that we offer, we can help you with any job you have and you get the same excellent results.
The Best Professional Roofing Services in Fort Worth TX
Our clients consistently tell us that we have the very best Fort Worth professional roofing services, and there are some specific reasons why:
●
We don't get paid until the job is done.
●
We offer a lifetime labor warranty.
●
We have multiple locations for your convenience.
●
We don't charge anything to come out and do a roof inspection, and there's no obligation to work with us.
Finally, we are a platinum company with Owens Cornering. They back up the professional roofing services in Fort Worth TX that we provide. You don't have to be concerned that anything will happen to our business in the future, which could potentially be an issue for your lifetime warranty. With Owens Cornering standing behind our work, you know that the warranty is always in effect.
Call Texas Direct Roofing & Construction Today 
No matter why you're looking for Fort Worth professional roofing services, you know that you need terrific results and high-caliber workmanship. You're going to get them when you choose us at Texas Direct Roofing & Construction, so do not hesitate to give us a call today by dialing 817-775-3540.
EMAIL US
office@txdroofing.com
ADDRESS
2333 Minnis Dr, Ste A,
Haltom City, TX 76117